Shipping to Manitoba: Transportation Services.Ca is a reliable carrier
Whatever cargo you need to ship to Manitoba, Transportation Services.Ca delivers within the set deadline at reasonable rates.
Transportation Services.Ca is one of Canada's leading freight companies, located in Ontario. Currently the carrier services Ontario, Quebec, Manitoba, Saskatchewan, Alberta, British Columbia and New Brunswick as well as 48 states. So if you need a load to move from somewhere in Canada or the USA to a location in Manitoba, Transportation Services.Ca has the resources to complete the task. You can get freight rates right now: 1-866-737-7117 (free), or fill in the request for online.
Generally speaking, Transportation Services.Ca provides flatbed truck transportation, reefer shipping, and van service. It deals with freight of all kinds and sizes. Here are some examples: equipment, machinery, heavy haul, produce, food products (poultry, meat, seafood), livestock, hazardous materials (chemicals, medical, radiological, etc.), and also loads, that fall into LTL category (less-than-truckload).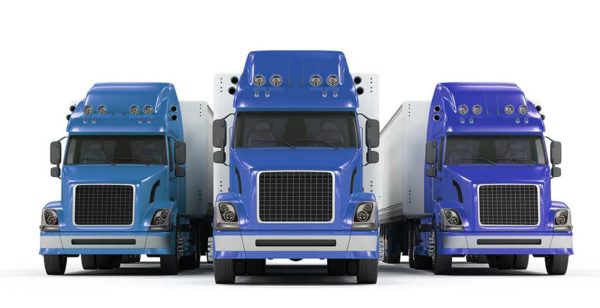 Transportation Services.Ca takes on any load and delivers it on time.
Huge
Transportation Services.Ca is an asset based company with its own transport. It has an array of flatbed trucks for transferring large, very large, overweight, oversized, over-dimensional, plainly huge cargo. The cars are available in different size modifications and extra-support options.
Sensitive
When temperature is a critically important factor of cargo transportation, Transportation Services.Ca has a line of reefers to perform the task. Reefer is an insulated refrigerator truck, equipped with temperature control systems to carry the goods within set a degree range. According to you product specifications, you can choose a vehicle, that maintains the right temperature: heated, chill, frozen, and extremely low. Size modifications are also at hand.
Commercial
If you need to ship products for you shop or market stock, order a dry van. Transportation Services.Ca offers a choice vans to safely transport any volume. In case of greater weight of supplies, vans with extra support can be used. For products, that need airing during transportation, vented vans are ready for the road.
Complicated
Solving clients' complex assignments, Transportation Services.Ca offers expedited trucking and overnight shipping services. On the occasions that one kind of transport is just not enough, Transportation Services.Ca resolves them with intermodal transfer solution. The company also acts as freight broker and forwarder. So, if there are any difficulties associated with locations, you don't have to deal with them: Transportation Services.Ca will solve them for you.
To find out more about Transportation Services.Ca services call client support: 1-866-737-7117.
Given reliability, high standards of work and competitive shipping rates, Transportation Services.Ca makes an excellent long-term subcontractor. Get your free freight quote anytime: 1-866-737-7117.
Other services offered in Manitoba: