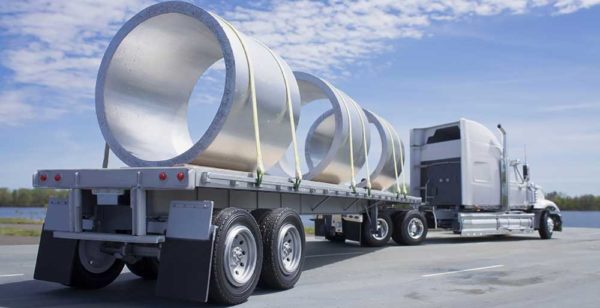 Flatbeds trucks are trucks or a lorry that have no roof and no body. The back is entirely flat with no sides.  The level bed body allows the truck to be loaded easily and for heavy haul trucking which mostly are not vulnerable goods like heavy equipment to construction lumber and from granite to delicate electronics. Flat beds are designed to handle tough demands by carrying tons of weight.
The flatbeds come in different designs and lengths. The 53 feet flatbed is a longer truck bed that would carry more load than some of the other truck beds. There is also the curtain side flatbed trucks that are covered on all sides with a cover to give the goods privacy, protection and reduce the chances of goods been removed from the side during transportation.
Quality flatbeds are made strong with frame rails and cross members made of channel which does not hold water and is not conducive to rusting. Durability and longevity is one of the key features of a quality flatbed. Other special features that are found in these flatbeds include air ride and spread axles, which are for stabilization and protection of the cargo.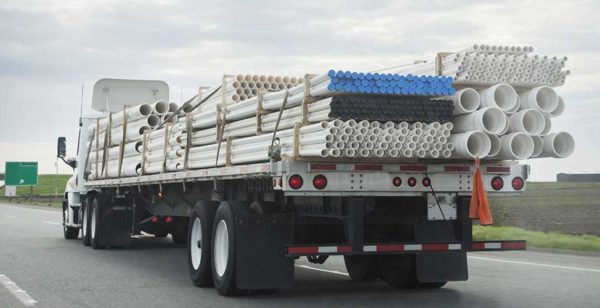 Flatbed trailers can be leased or hired by individuals or companies, when there is need to move a heavy cargo. Transportation Services has a department that deals with the heavy haul trucking, so get your free quote simply by calling. Or request for a free quote online.
The important part in transportation using these trailers is safety. If goods are transported and arrives to their destination without any fault or mishandling it shows the transportation company and the vehicle itself is reliable. The 53' flatbeds are usually used for long distances within North America. The supply is quite reliable because of the amount of goods it can carry; even being able to reach inland where other transportation modes cannot access.
It is important to know even though the flatbeds have no roofs, the maximum height of your cargo mostly is8'although some trailers are slightly higher than others depending on the manufacturer. The thing to really keep in mind throughout these different sections on height is, the overall height of your cargo, combined with the height of the deck of the trailer is to make sure we do not exceed 13ft and a couple inches more.
Please call 1-877-742-2999 and get a freight quote.
Currently Providing Flatbed service in
Ontario, British Columbia, Manitoba, Quebec, New Brunswick, Nova Scotia, Saskatchewan