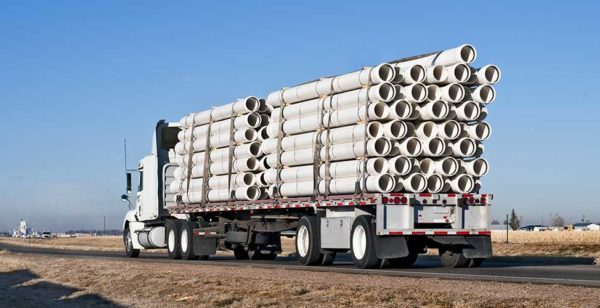 Extendable step decks are single drops decks that have been designed to allow for extending and retracting the trailer without hooking and unhooking air and electrical lines. Extendable step decks are mostly used for overweight-oversize trucking that is used to transport abnormally huge freight. The extendable step decks have a heavy duty beam that is specially designed for deck extension which is used to help achieve higher capacity loads and longer trailer life.
Extendable single drops are available in a 3 axle configuration that extends from a 'lawful' length to an ideal nonstandard length within few seconds. There is also the version of the 4 axle which is intended for wider and heavier freights. Due to the high demand for much larger transportation in today's economy, Marley's extendable step decks have been created and developed into production its own range of extendable step decks.
The extendable decks have locks are filled with air thus, pneumatic operated to ensure safe and secure operation which are standard fitted with vertical sprung load ramps, and with a complete twilstock arrangement. Marley's extendable step decks have made it accessible for freights that are abnormal in all sizes to be transported easily and effectively.
Many decks manufacturing companies' offer services where they can custom make and design extendable step decks for clients who would like certain specifications that they cannot find in the shops. The lengths are designed to a limited level required by the legal requirements that are required by the Office of the Traffic Safety (O.T.S).
Depending on the length of the deck, the extendable step decks adjust their length through operated pins and rollers for greater suitability and better operation. They stop positions in 5feet or so increments and suspension slides that enable the extensions to be set appropriately. For heavy haul trucking, there is availability of frame rating package and evenly distribution and a cumber design to stop sagging under heavy tons. When it comes to Manitoba heavy haul trucking, using reliable extendable step decks (Marley's) from Transportation Services for the transportation is very favorable due to the large amount of freight that can be transported in one journey.
Please call Transportation Services today by dialing 1-877-742-2999 and get your freight quote!