Transportation equipment is getting upgraded constantly at Transportation Services.ca
TransportationServices.ca has always been in the front in handling transportation needs of companies in Manitoba. We use modern and open-deck equipment to meet your shipping needs. It could be any over-the-road trucking project and we will gladly assist you with it.
We aim to provide precise quotes to reflect a comprehensive and cost effective solution to your shipping enquiries. In addition to flatbed trucking services, we also offer step deck service, flatbed rail shipping, curtain side flatbed shipping and curtain side vans. We handle a diverse range of flatbed freight when shipping to and from Manitoba.
We are adept at handling even wide load shipping. So, your load could be either too tall or too wide. We can handle it. Any request of yours will be complied with and we can arrange a vast range of permit services with your over-dimensional transportation requirements. From Manitoba, we also offer intermodal rail services throughout Canada and the United States. We use all the major transcontinental railroad systems.
Flatbed trucking becomes very useful in Manitoba for moving tough building resources like bricks. These flatbed trucks can be used for both short trips as well as long hauls. Flatbed trucks are the backbone of the transport industry when it comes to heavy haul trucking across the Canadian Provinces.
We use pickup trucks to escort our flatbed cargo carriers from Manitoba with lights flashing to secure the oversized loads when required. We use straps and chains on bundled as well as palletised cargo. The flatbed cargo is secured as per the standard official requirements so that these loads will not loosen or fall during transit. These regulations are followed by us strictly and they help in eliminating delays due to incidents that can easily be avoided on the way.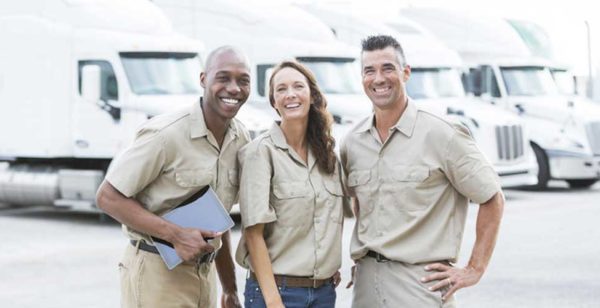 When you compare and canvass our cargo tariffs and our policies, it will not be difficult for you to realise that we are the flatbed cargo carrier for you. We handle anything that you want to ship. Your cargo could be construction equipment or armoured vehicles; it could be building material or huge concrete items. Our services include handling, loading and unloading and insurance. Our truck drivers have sufficient expertise to handle all loads.
Heavy haul trucking from Manitoba requires careful planning so that safe and on-time delivery is assured. Attention has to be given to little details like permits and equipment. Most of our customers have very high expectations from us and that keeps us on our toes. It drives us to meet your transportation goals and indirectly translates to our success.
We maintain one of the best safety records in the transportation industry in Canada. The most experienced drivers are assigned the heavy haul duties. The drivers are made to go through intense training so that they can carry out the most difficult of tasks. Some of our drivers have successfully completed over a million miles of trucking experience with zero accidents. That says a lot! It is very easy for you to receive our freight rates. Simply send us a quote request on this page and explore TransportationServices.ca. Call 1-877-742-2999 for faster service.