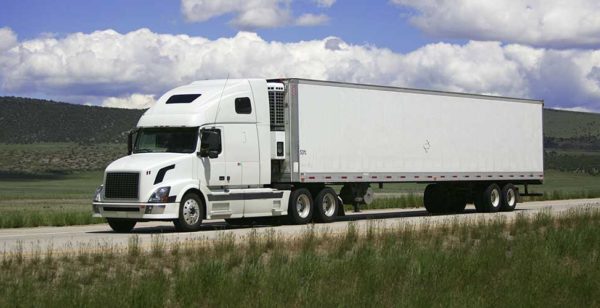 We Provide LTL reefer service and full truck load refrigerated truck service. With our fleet of new Thermo King reefer trailers we can handle your frozen truckloads as well as maintain your produce at a fresh temperature.
In order to ship perishables successfully, having the right equipment is only part of the equation. When working with our staff you will notice a big difference in the level of professionalism and customer service. While your reefer shipments are in transit, we monitor the temperature levels every step of the way. Our reefers are inspected every 3 months and are guaranteed to provide excellent service in today's market.
Commodities requiring refrigerated truck service or heated truck service can be anything from fresh food and produce to adhesives and pharmaceuticals, each with their own refrigerated shipping characteristics. All of our trailers are equipped with state of the art electronic temperature monitoring systems that provide our transportation professionals the information they need to ensure the integrity of either your Reefer truck service, both for LTL transportation and Full Truck loads. Even if you are shipping partial loads, as experienced LTL freight carriers, we know how to ensure your product is taken care of even with other goods on board. Our reefer trucking services and our unique over the road trucking service needs will be met 100% of the time.