Reefer trucks come in standard trailer sizes, but some companies prefer the use of 102" wide reefers and high cube reefers which allow more storage space.
The popular 102" wide reefer is a great option for wider items. It is considerably larger than standard trucks by several inches; however, it is not possible to use wider trucks due to road regulations and these trailers might face challenges when travelling through smaller city streets.
A good option for cases when a wide reefer does not suffice, when a larger load is still required, is the use of high cube reefers. High cube trucks make use of higher tops while respecting the rules for width and length, and stay clear of the overpass in most roads, about half a foot under the 14' maximum. The high cube reefer has 102" in width and 110" in height.
Besides the temperature specifics and the measurements of your truck, you may have specific needs such as the preservation of moisture in the air or allowing ventilation. These aspects can be regulated through the use of specific flooring.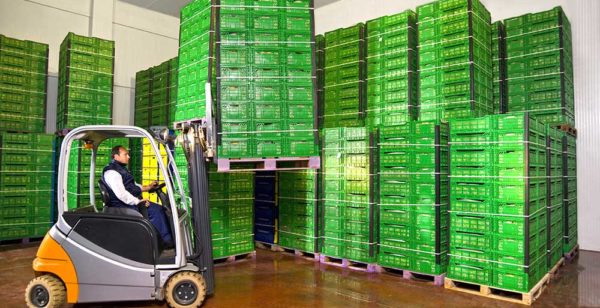 Most traditional reefer trucks use wooden floors to aid air circulation.
These trucks are still popular to transport produce or other items that benefit from air circulation. However, they might incur in higher energy costs.
Metal floor reefers are a great option if your cargo does not need the circulation of air to keep in good quality. Metal floors preserve the cold better and this can reduce fuel costs, however, moisture is not retained in these trucks.
Please contact us to learn more about our reefer truck services, we'll be glad to help you decide the type of reefer trucks that fit your needs and provide you with accurate rates and transit times for reefer trucking.
Here are the types of reefer trailers in our fleet: 102 Wide Reefers, High Cube Reefers, Metal floor Reefers, Wooden floor Reefers.