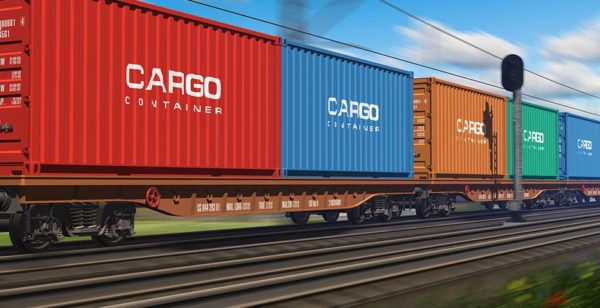 Intermodal Shipping does not in any way include any handling of freight itself during the changing modes. Intermodal carriers significantly reduce cargo handling services, greatly improving security, minimizing loss and damage thus allowing freight to be transported at a higher rate.Intermodal transportation Canada has helped in the reduction costs over road trucking that has gradually reduced carbon emissions. This accomplishment has been achieved by reduced timings for road transport over shorter distances covered.Intermodal shipping Canada involves transportation of cargo via a number of shipping modes from the origin of the cargo to its final destination. The containers/trailers used in shipping allow goods to be moved directly from one mode of transportation to the next without necessarily being repacked.Many companies dealing with cargo use Intermodal carriers to move their freight from one location to another in very efficient, environmentally friendly and cost effective means. Intermodal most common combination is prevalent on truck and rail.
Intermodal Rail Transportation
Trains are applauded for their ability in hauling a higher volume of cargo as opposed to a single truck.Intermodal Rail Transport is by far efficient more than trucks when it comes to the moving of large loads. Freight trains however do not deliver door to door and hence the reason why trucks are essential when it comes to the last part of delivering to final destination.In essence,intermodal shipping combines the finer attributes of both rail and truck shipping. Intermodal shipping methods offer a number of advantages that include the most obvious, flexibility offered by this method.Intermodal Shipping transports a wider variety of freight that covers; vehicles, manufactured goods and raw materials. Reefers refrigerated containers that ship perishable goods and liquids highly depend on intermodal transportation.
Intermodal Shipping Rates
Shipping by rail serves as an economical and safer way for the environment. The exceptional yet effective option when truckload capacity is tight. When you are shipping intermodal, truck-rail-truck, you should familiarize yourself with intermodal shipping rates given to you by freight experts that can be composed of dedicated Account representative and talking to Customer Support teams that will take you through truck-rail-truck pickup and delivery.