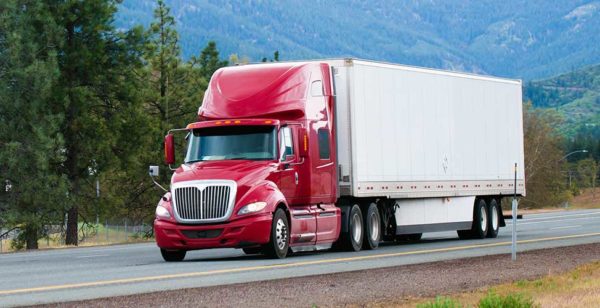 There are quite a number of LTL Ontario carriers that offer this freight service specializing in different services that include lift gate, residential pickups and deliveries, protect from freeze, guaranteed services, transit and bottom line costs among others.
Companies that ship LTL to Ontario and are involved in Shipping LTL out of Ontario utilize van trailers which are either enclosed trailers or covered trailers. There are also a number of LTL Ontario refrigerated carriers that utilize temperature controlled trailers.
The trend of roll up doors on the rear for access to the inside of the trailer has become quite common these days. This purely means that entrance to the trailer is a bit smaller than trailers that have swing doors.
A number of carriers also opt for pup trailers which are capable of hauling two trailers in tandem. It's also common policy across a number of LTL Ontario companies that do not accept shipments which will not fit on one pup trailer.
LTL companies have drivers that drive around certain locations where they make pickups and deliveries. These drivers operate mainly 53 foot trailers and a number of them (LTL carriers) drive on the interstate running their line haul freight traveling with two tandem trailers.
They engage in this activity as the freight has already been sorted for destination and are easily dropped on specific coordination terminals as the truck carrying freight proceeds with its journey doing deliveries.
On the other hand, city drivers that use local day can trucks which are not equipment with sleeper births allowing local drivers specific lower weight around town alongside increased movement as the trucks are quite short in length.
LTL Ontario Quote
A number of LTL companies will give you quotes that feature rates for LTL freight which are determined by class, destination zip codes and pick-up. Additional services are required when it comes to the delivery location needs.
Carriers often offer shippers and broker discounts for freight that they want to secure for business. Discount amounts are usually negotiated with carrier and freight of all kinds are often offered to help in lowering the estimated cost of shipments that is added on to the discounted rates.
To make a long story short, when a shipper wishes to move freight in example class 85 hot water kettles, can negotiate with a certain carrier that may in-turn offer to move the freight at a lower class of 50 completely lowering the perceived cost.
Please call Transportation Services today for your free LTL Ontario quote at 1 (877) 742-2999
Other LTL services offered by Transportation Services .CA are LTL Flatbed service, LTL ontario Service, LTL Reefer service, LTL Shipping Service, LTL Trucking service