Manitoba LTL carriers: Transportation Services.Ca
Transportation Services.Ca is the one stop shop for all your shipping needs, including small freight delivery. Transportation of relatively small packages is called less-than-truckload, or just LTL, shipping. LTL freight is bigger, than a parcel, but the largest LTL weighs less, than 10,000 lbs.
LTL carrier services are especially accommodating for business. By hiring a carrier, companies don't have to go into additional costs of buying, operating, insuring and maintaining their own vehicles. The service is convenient, since LTL carriers combine freights from different shippers into one load and distribute the cost among them.
In order to consolidate LTL packages into one full truck freight, drivers make pick-ups around a designated area. Sometimes, pick-up and delivery are scheduled during the same round. Anyway, your LTL package will not be shipped until the truck is full, and it will be transferred a number of times, before reaching its destination.
Being transferred several times, LTL cargo is exposed to a higher risk of damage. So, make sure to entrust your goods to a reliable carrier, like Transportation Services.Ca. And again, due to multiple transfers, you need to be aware of delivery time schedule. One more thing to bear in mind: the goods are palatalized for a full truck load, so in case it is not a desirable mode of transportation of your cargo, consider other options.
As an asset based company, Transportation Services.Ca owns freight transport, thus several types of transportation vehicles are available for LTL shipment. So, in time sensitive situations or cargo specifications, you still have options. Call to find out LTL freight rate, or to consult about the best shipping mode for your case: 1-866-737-7117 (free).
Regardless of restricted time schedule, the attractive advantage of LTL shipment is the price. In the long run, it costs considerably less to shippers, than hiring a truck or ordering exclusive delivery.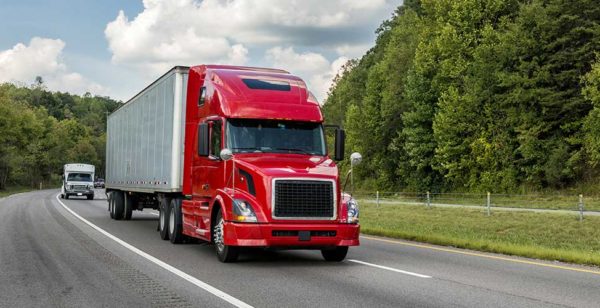 One of Canada leading freight companies Transportation Services.Ca offers LTL services. The company provides its services in Ontario, where it is based, Quebec, Saskatchewan, Alberta, British Columbia, New Brunswick and Manitoba. In addition to that, Transportation Services.Ca ships cargo to and from the US. So, whenever shipping out of Canada is required, don't hesitate to order top-quality service of Transportation Services.Ca.
Transportation Services.Ca considers on-time delivery its main strength. Alas, that is what you pay for, hiring a company. You don't want to know, how it is done, unless it is done in compliance with regulations and on time. Transportation Services.Ca does exactly that.
As it is the case with its other freight operations, choosing Transportation Services.Ca as your LTL carrier you can expect – and will get – top-quality service at the best rates. Request your LTL rates now: 1-866-737-7117 (free).
Other services offered in Manitoba: