Experience the best shipment of your products
Trucking of your products requires a well-organized process in order to be shipped properly.  Especially if you are in need of shipping heavy equipments, you will require expert freight services. Here in Alberta, you will get many trucking companies providing quality services. Yet, you need to choose the best option from the available ones. For that, you have to know what requirements a very good shipping company should have. You have resources in your hand to use to find a list of good quality trucking companies in Alberta. One of these available resources for you is the internet. With a few clicks of your mouse, you can get all the necessary information regarding the delivery of your products to or from Alberta. Here we are featuring our services to let you know what we offer for a safe and reliable shipment of your cargo.
As the type of your load can be different, you will need a shipping service that will be able to provide you with different types of shipments. With us, you will find exactly the same. We have structured our services according to the requirements of our varieties of customers. Here you will get different types of transportations for your products. You might need your chemical compounds to be shipped, and we have our chemical transportation ready for you. Some of these chemicals are extremely sensitive and have corrosive and combustible properties (most of them are termed as HAZMAT compounds). So, we provide HAZMAT transportation for this kind of shipments. Some of your loads are quite heavy in weight which will need flatbeds to be carried. So we have available flatbed transportations for this. Our flatbeds are available in the size of 48' and 53', so you will be able to carry loads of any size and dimensions. Being the nation's one of the fastest growing freight companies, we are also available for any kind of shipping out of Canada. If you have products of different weights and sizes, we can support you with our rail service. It is flexible and can take more loads at a time. We have reefer truck service for your frozen truckloads (both LTL and FTL). We maintain a high standard in the quality of our reefer service having the temperature in every transit monitored to ensure a perfect frozen condition for your products.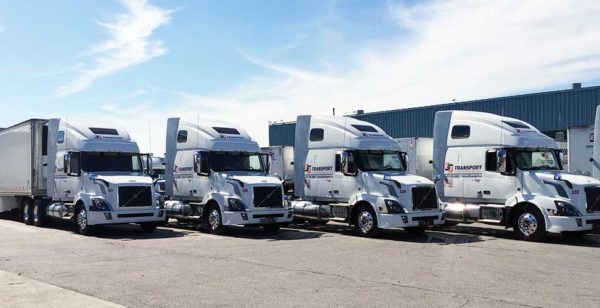 Our services are available in major areas in Canada like Alberta, Ontario, British Columbia, Quebec and Manitoba. We provide overnight shipping and are available 24/7 on call. You are welcome to visit our site at Transportation Services. CA. All the necessary information regarding our services is available here. There is a hotline number for us where you can call and request for a freight quote or shipping rates. You can fill up the online freight quote form alternatively to order your shipments.
Other services offered in alberta: