Manitoba reefer carriers: ship with Transportation Services.Ca
The term 'reefer' simply means refrigerator, although temperature range varies from heated to extremely cold. Reefers are either railroad cars or trucks, carrying cargo at a controlled temperature. Examples of reefer application are quite obvious: transportation of almost any kind of food, livestock and other temperature sensitive products, like adhesives and medicine. Request reefer rates now: 1-866-737-7117 (free).
Reefers fall into three main categories: refrigerator trailers, including refrigerators and freezers; cryogenic reefers, that transport goods under extremely low temperatures; and heated trucks, that keep cooked food warm, and also keep livestock comfortable.
Shipping with reefers is probably the most challenging of freight services. Temperature of reefer cargo must be maintained not only during transportation, but also while packing, loading and unloading. So, it is not just the matter of carrier's quality service, but also client's – yours – preparation. As a client, you need to know exactly the temperature range, allowed for safe keeping of your product, and provide the carrier with this information.
Like with other kinds of cargo, correct freight measuring is important for choosing the right transport or modification for secure moving to designated location. Although, you will probably want to entrust the task of choosing size variation to the freight company – as you will need to take into account temperature control system dimensions too.
As it is the case with demanding jobs, reefer shipping is not risk free, so you need a carrier, that takes all possible preventive measures, complies with regulations and is prepared to deal with situations, that may occur on the road. Be certain, you have insurance paperwork in order.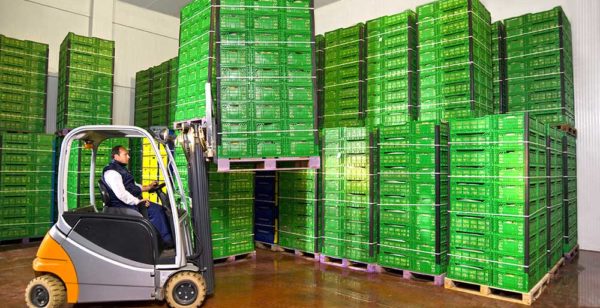 Transportation Services.Ca is a leading Canadian freight company, that provides a range of services, including reefer LTL and full load truck transportation. All the company's reefer trailers are equipped with state of art temperature monitoring systems. The vehicles are maintained in excellent condition and are subjected to regular meticulous inspections every 3 months. The company's expertise ensures on-time secure delivery of any cargo, even temperature sensitive goods.
Being an asset based company, Transportation Services.Ca owns transport. As the company's client, you have the necessary reefer modifications at your service to fit your cargo: 102" wide reefers, high cube reefers, metal floor reefers and wooden floor reefers. Transportation Services.Ca always offers the most competitive rates, and you can get free freight quote right now: 1-866-737-7117, or request it online.
The company is located in Vaughn, Ontario, and operates outside its home province too – in Manitoba, Quebec, Saskatchewan, Alberta, British Columbia and New Brunswick. Transportation Services.Ca performs shipping out of Canada as well – to and from the US. For international shipping the trucking company offers freight broker and forwarding services.
Other services offered in Manitoba: