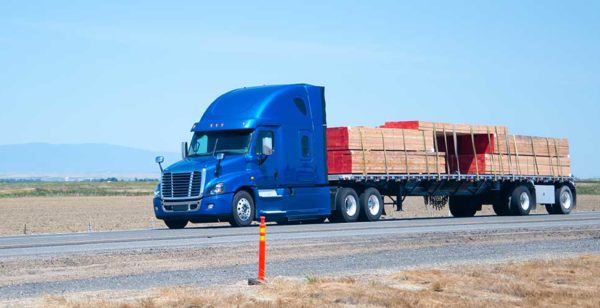 By heavy haul one commonly means heavy equipment or machinery. Oversized load is usually transported on flatbed trucks; Step decks or a Double Drop decks are often opted for. While flatbeds are the popular choice for cargo delivery, in some cases rail transport is used. If necessary, several transportation means can be combined for intermodal shipping.
Transportation Services.Ca specializes in flatbed shipping, reefer trucking, intermodal freight transportation, rail shipping, and expedited trucking. It also provides services of forwarder and freight broker. The scope of services allows Transportation Services.Ca to complete all kinds of cargo operations in timely and professional manner.
Transportation Services.Ca is an asset based company with its own trucks.
The company's flatbed fleet consists of 48' Flatbeds, 53' Flatbeds, Extendable Flats (up to 85'), Beam Trailers, Step Decks (Single drops), Extendable Step Decks (Marleys), Low Profile Step Decks, Double Drops, Extendable Double Drops, Lowboys, Multi-Axle Trailers (up to 19 axles), Perimeter Trailers, RGN's and Extendable RGN's.
The van line includes 102' Wide Vans, High cube vans, Logistics vans, Multi Axle Vans, Tandem Axle Vans, Tridem Axle vans and Vented Vans.
The company reefers are at your disposal too: 102 Wide reefers, High Cube Reefers, Metal floor reefers, Wooden floor reefers.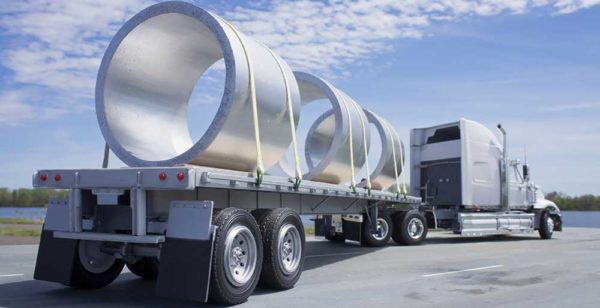 The company transports across 48 states. So if you are looking for a heavy haul carrier in Manitoba to transport across the province, around the country or out in Canada, ship with Transportation Services.Ca. Call free toll-number: 1-866-737-7117 to get a quote, or request it online.
Because of its size, heavy haul requires especially careful attention. Oversized cargo must be accurately measured and weighted to choose the right kind of truck and meticulously secured. When standard trucks won't do, Transportation Services.Ca offers customized transportation solutions.
Transportation Services.Ca has means and resources to solve shipping needs of manufacturing companies in various industries. You can rely on Transportation Services.Ca for safe and secure freight delivery. The company is US and Canadian Bonded, C TPAT and HazMat certified.
The client service staff provides personalized support to the company's customers. Shipping with Transportation Services.Ca, you get competitive rates, the best possible deadlines and advice on the necessary documentation, permits and insurance.
Transportation Services.Ca takes all the proactive measures to prevent possible risks on the road. The transport is maintained in ready-to-roll condition and subjected to regular checks. The company makes sure to employ highly qualified drivers, who are ready for the challenges.
Due to competitive freight quotes and utmost professional expertise, Transportation Services.Ca is the one stop shop for all your shipping needs. Make a call to get instant freight quote: 1-866-737-7117, or fill in online form to get it.
Other services offered in Manitoba: