Shipping to Manitoba
Our vast experience working with local companies has allowed us to develop the best methods to ensure your cargo can arrive safe and on time to your Manitoba destination.
Most shipping companies can only offer a small array of services, however our vast catalogue of services allows us to guarantee you will find a service according to your needs with our company.
A very common service used in Manitoba for shipping is the use of flatbed trucking. We can provide safe and sturdy flatbed trucks to ensure the delivery of your shipment. It is especially important to keep in mind the road and safety regulations and we do follow them carefully. We have pick-up trucks that escort all our oversized flatbed cargo and adjust to the needs of your project easily.
Our reefer trucking is equally effective. We make sure our equipment is working excellently regularly and can adjust to the size of your project with no issue. We have refrigerated trucks in multiple sizes and can make sure the temperature of the truck fits the needs of your product. We also provide heated trucks if your project requires it.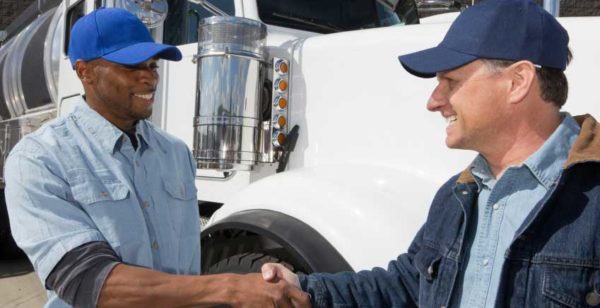 Expedited shipping is possible through our company as we not only deliver over-the-road, but also provide shipment services via rail. When shipping to Manitoba we ensure the use of the most cost-effective route and put special care in providing a timely delivery for your items.
If you are shipping hazardous products, chemicals and other items that require hazmat protection, our Hazmat trucking has you covered. We provide top of the line Hazmat trucks that are regularly checked for safety and efficiency to ensure the deliveries of all our clients follow the required quality control standards.
Something that is important to mention is that we not only specialize in big shipments, we also provide LTL trucking services for those shipments that are far too large for a courier company but that do not require full containers. Our specialized LTL services make it possible to remain cost-effective while also benefiting of the protection that a large delivery company can offer.
Other services offered in Canada: