We mainly focus on our overarching goal. We are professional in the transportation services and always provide our clients time to time delivery.
We have fully integrated truckload transportation as well as LTL heated carriers to serve our clients across Canada. We offer different type of services including intermodal, trucking as well as boxcar to meet the needs of our customers. We have several terminals across Canada including Vancouver, Ontario. Manitoba, Winnipeg, Brantford, Edmonton, Ottawa, Saskatoon as well as much more. Our main aim is to provide our clients the highest quality as well as comprehensive LTL carriers' service in Canada.
Let us know your demands anywhere from Toronto to Vancouver. You will fulfill your trucking service need. We are offering the van, flatbed as well as refrigerated services for the VolumePills betterment of our clients. We never compromise with the quality of our service. We are passionate about our work and our experienced professionals are always ready to give the answers of your query.Transportation services.ca provides the quality services both in Canada and USA. We have intensive transport network coverage in Canada shipping to Vancouverand its neighborhoods. If you want to enjoy the best service with quality standards for flatbed cargo Toronto, call our support team or visit our website at Transportationservices.ca.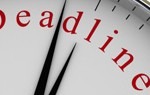 We have already got a number of positive customer's reviews and we never create any scope to claim against us. We believe in long term relationship. Without providing the best service, it is impossible to build up a long term strong relationship with the clients. We are growing our business with the excellent reputation of our clients.
To know more about our exclusive shipping services, call us at 1-877-742-2999or 905-761-9999. Visit our official website www.transportationservices.ca to get updated news.