Our company is one of leading service provider of flatbed shipping in Vancouver.
We are able to give you the guarantee of the quality services. You will get on time delivery and in case of emergency we can also arrange expedite services for you. Most of the clients want reliable service with the fastest delivery as well as quality service. But getting all these requirements in one service provider is not so easy. If you are searching for such a trucking service provider in Vancouver that will be able to fulfill all of your needs, then you can keep your trust on us.
We have our professional team of experts. They always find out the latest techniques to reach your product to you fast and they find out the way to ensure the safety of your products. They optimize the customer's supply chain from the port to final distribution point. We are able to meet not only your small needs, but also we are able to fulfill all of your requirements related to flatbed freight shipping. We supply different items to our clients including air ride, LTL, long haul, refrigerated, high value products, heated, flatbed, pipe, food transportation, logistics, hotshot and much more. We are providing superior customer care services.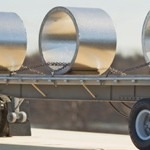 With our team, you are able to receive the most ideal as well as credible transport service. Transportationservices.ca provides you the quality services from Canada to USA. We have intensive transport network coverage in Vancouver, and its neighborhoods.  If you want to enjoy the best service with quality, then you have to choose our trucking service in Vancouver.
If you are interested to know more about our customer friendly services, please visit our official sitehttps://www.transportationservices.ca or even give us a call at 1-877-742-2999 or 905-761-9999. We are always ready at your service.