Transportation Services.ca is the best choice among trucking companies in Manitoba
Hiring a subcontractor company, one faces a tough choice. Surfing the internet for shipping companies or looking through bright advertisements, you need to choose a company, that you can trust. You need a job done with as little of your attention as possible. The choice becomes even more difficult, when you have a challenging job to be done. Like shipping goods.
And there's this question of rates. You need shipping at an honest price. If the price is above average, one has to deal with a budget (and wonders, if the service is overcharged). If the price is below average, one can wonder, at what expense the cut has been made. If the price is average, well, just face it – the factor of quotes doesn't really help to make a choice. Especially, since there are other crucial aspects: route, security and deadline.
So, why is Transportation Services.ca the best choice among trucking companies in Manitoba?
Transportation Services.ca offers cargo transportation in and out of Manitoba, across the country and out of Canada – to the USA or around the globe. International shipping is available with freight forwarding service of Transportation Services.ca.
Transportation Services.ca is an asset based company, that owns truck transport. What does it mean for you? It means you can have your goods transported at competitive rates. When shipping out of Canada, Transportation Services.ca operates as a freight broker company and achieves its competitive rates by having established network of carriers. Find out how much shipping will cost you by calling toll-free number: 1-866-737-7117, or request freight quote online.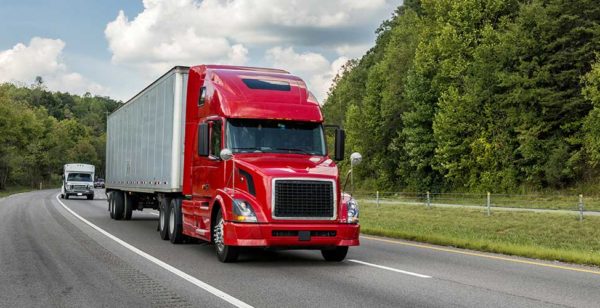 Transportation Services.ca takes accountability for the service quality very seriously. As an asset based company Transportation Services.ca is directly responsible for all the risks, associates with cargo transportation, and works in strict compliance with safety regulations and protocols.
Transportation services.ca is essentially your go-to shipping company due to a wide coverage of transportation services: flatbed trucking, LTL shipping, rail transportation, expedited shipping, reefer trucking, etc. You can call Transportation Services.ca, when you move to another apartment. You can call when you need to have produce delivered to your client's store. Transportation Services.ca ships hazardous materials, food, equipment, you name it. Any kind of freight will professionally processed and transported to the designated location.
Transportation Services.ca takes on any load, and delivers it on time. The most important thing about freight services is time. You don't really care how it is done, but you want it done diligently. You want to have cargo delivered undamaged and on time. Transportation Services.ca does exactly that – on-time delivery. Request the rate and time frame for your cargo delivery: 1-866-737-7117, or make inquiry online.
Other services offered in Manitoba: